2021 Health + safety POLICY
The leadership of Image Construction Inc. is committed to the health and safety of its employees and all who are involved in our projects. Protection of employees from injuries, viruses or occupational diseases is a major continuing objective. We are committed to continuing improvement toward an accident-free workplace through effective administration, education, and training. All supervisors and workers must be dedicated to the continuing objectives of eliminating the "near misses" which will greatly reduce the risk of injuries.
We believe that the well-being of our company and clients is dependent on the health and safety of our workforce. The leadership of this corporation promises to take every precaution reasonable in all circumstances for the protection of all workers. No job is to be regarded so urgent that time cannot be taken to do it in a safe manner.
Supervisors will be responsible for the health and safety of workers under their supervision. Workers are responsible for ensuring that machinery and equipment required are safe and used in compliance with established safe work practices and procedures. Any safety concerns are to be immediately reported to a supervisor. Workers will receive adequate training in their specific work tasks to provide the knowledge required to meet the expectations of the company.
All supervisors, employees and subcontractors must protect their own and fellow workers' health and safety by working in compliance with the Occupational Health and Safety Act and all application regulations and safe work practices and procedures established by our company. We are a member of the IHSA and the WSIB Health and Safety Excellence Program to improve safety in the workplace.
We recognize that a safe work environment can be established and maintained only through a united effort by all employees and subcontractors and that assistance of each person is required. Your attitude and cooperation in promoting accident prevention will assist in achieving our goal: "Keeping Our Worker, Families and the Greater Community Safe and Healthy", and make our company the best place to work, one where employees share in corporate growth and success.
Everyone from the Presidents to new workers has the responsibility to ensure a safe and healthy workplace. Let us all work together to prevent incidents from creating unwanted losses and personal injuries or illnesses.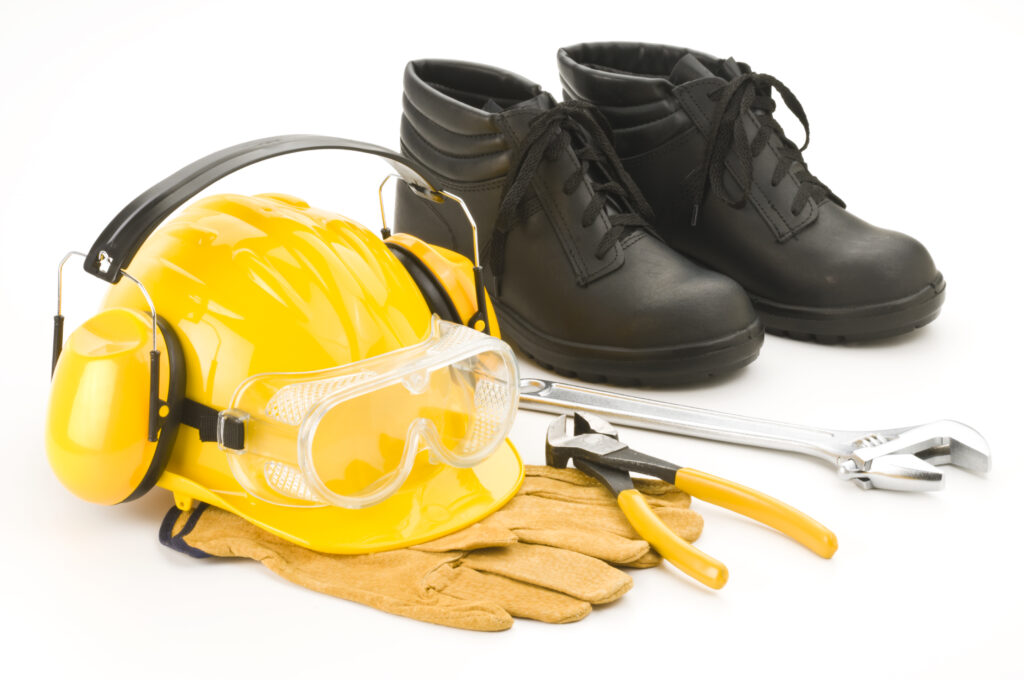 WSIB HEALTH + SAFETY EXCELLENCE PROGRAM
The Workplace Safety Insurance Board (WSIB) has introduced a new initiative called the WSIB Health and Safety Excellence Program. This program connects businesses with WSIB-approved providers who will help in the development of a health and safety program tailored to the specific needs of a company. The program, along with the support of the provider, will act as a road map for employers to follow in the pursuit of transitioning from simple awareness of health and safety laws to developing a complete program based on best practices in health and safety.
This program will give Image Construction the tools needed to 
move from awareness to excellence in regard to our health and safety program
aid us in fostering our commitment to the health and safety of everyone involved with the company.
The WSIB Health and Safety Excellence Program offers flexible options for improving our health and safety program.
First, we selected a WSIB-approved provider; the Infrastructure Health and Safety Association (IHSA). They focus on the construction sector and have been an outstanding source of information for the elements of our existing program.
 Next, we selected 5 health and safety topics to implement into our company within the year. There are 3 levels of topics to choose from depending on the current state of the company's program.
Once these topics have been introduced into our health and safety program, we will send in documentation of our efforts to have our success approved by the WSIB or to receive further direction for completion.
Finally, these efforts will become a part of the daily health and safety culture within the company. 
In the section below you will be able to see our journey to improve the health and safety of everyone at Image Construction. Stay tuned…
Joined the WSIB Health + Safety Excellence Program
Completed Company-Wide Culture Survey
Selected 2020 Health + Safety Topics
Leadership + Commitment, Health + Safety Responsibilities, Worker Participation, Health + Safety Communication
Plan
Write standards for each topic
Do
Train everyone within the company on the contents of these standards (policies, procedures, documentation, etc.)
Check
Evaluate the implementation of each topic. The goal of the program is to have each topic "living and breathing within the workplace".
Act
Acknowledge successes and make improvements.
Submitted Evidence Story to WSIB for Evaluation
Received Results of Evaluation
All 2020 topics complete: Leadership + Commitment, Health + Safety Responsibilities, Worker Participation, Health + Safety Communication
Registered for 2021 Health + Safety Excellence Program
Topics Selected: First Aid, Injury, Illness and Incident Reporting, Incident Investigation and Analysis, Recognition of Hazards